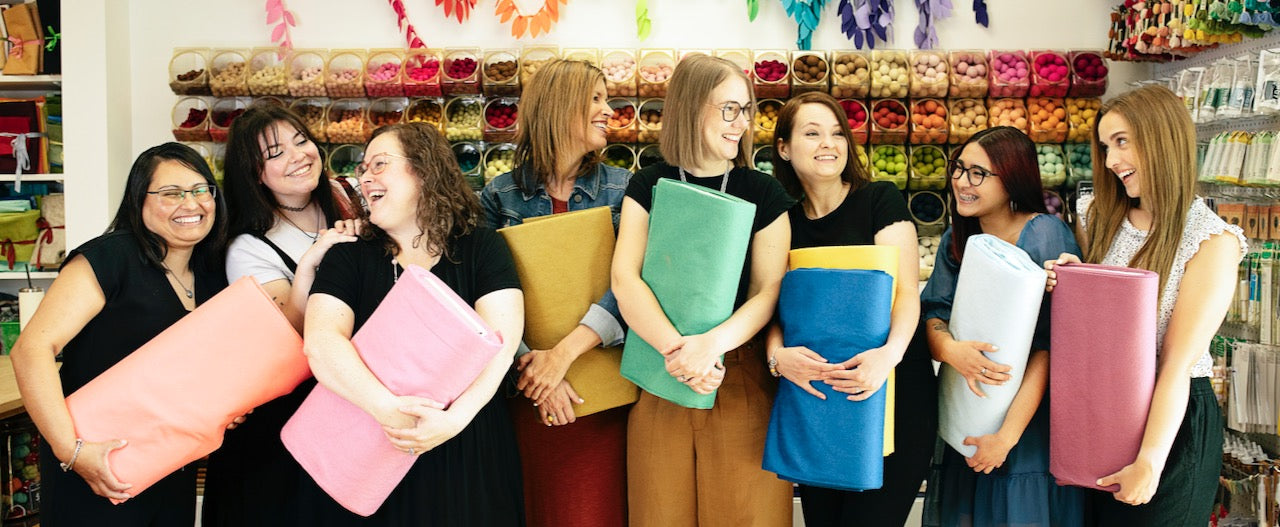 About Benzie Design
At Benzie Design, we believe that the best things are handmade things and that crafters should dream big—in bold, bright colors. Stocked full of supplies, felt, and pom poms in every shade, hue, tint, tone, and palette imaginable, we're on a mission to help you bring your projects to life.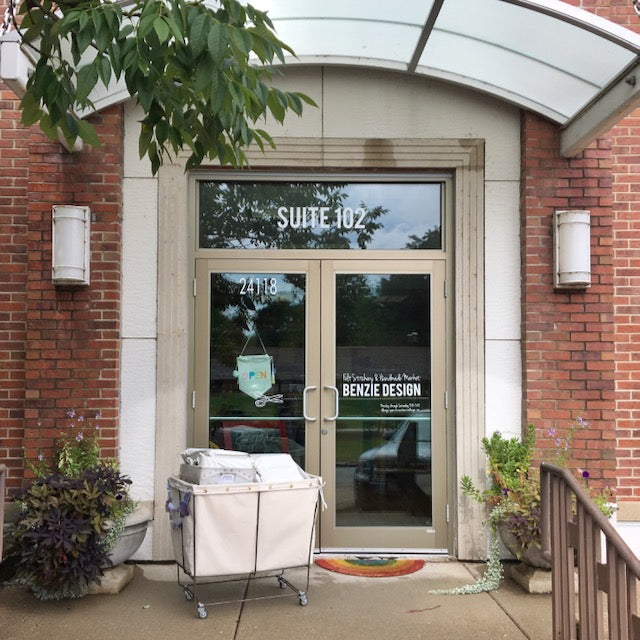 Our journey began in 2010, when felt maven, creative mind, and founder Renae Bradley opened shop from her home's basement. It quickly became clear that you can't contain a rainbow in 700 square feet, so Renae expanded her felt stitchery—first to a more robust, vibrant e-commerce space, then to our bright, lively brick + mortar store in Plainfield, IL.
We now house wool blends in 90+ colors and ship felt, poms, tools and notions worldwide, to any spot on earth the rainbow touches. Benzie felt has been featured in HGTV Magazine, Better Homes & Gardens magazine, Macy's Flower Show (Chicago), and in the Dreamworks Animation film, Trolls.
We pride ourselves on making beautifully-curated color palettes available to crafters of all skills and imaginations. Whether you're starting with a doodle, a day dream, or a meticulous plan detailed stitch-by-stitch, welcome! We're tickled pink you're here.
About Renae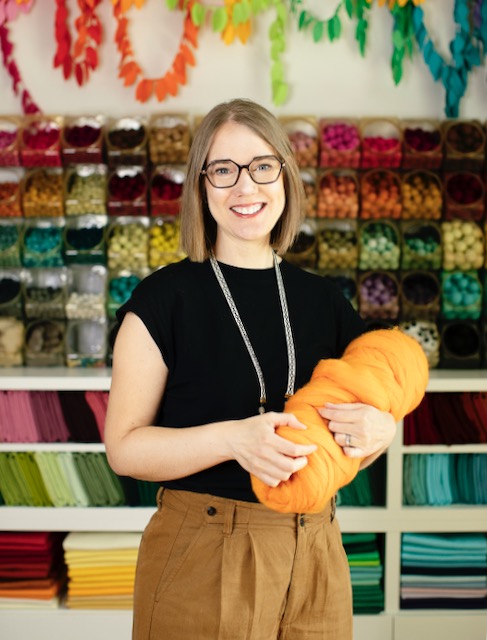 Welcome to Benzie! I'm so excited to introduce you to our staff, made up of enthusiastic and hard-working women who make this shop come alive. I serve as the Creative Director and CEO; you'll find me taking photos, threading my favorite needle or brainstorming with the team. Outside the shop my husband and three teens keep me laughing and on my toes. 
In 2010, I started selling high quality wool blend felt after I discovered how challenging it was to find this fun and adaptable material for crafting. Now, the Benzie Team and I are thrilled to continue pursuing this mission of making quality and reliable craft supplies available to all. We hope you feel at home in the community and most of all inspired to create!